Welcome to
Team James
Bootcamp
Team James Bootcamp was born through the desire to provide an affordable option for clients to improve their overall health and fitness, in a group setting. Group training is an excellent way to make training fun and sociable, and it is a huge help with motivation and accountability.
All exercise, particularly outdoor activity, is proven to be extremely beneficial when managing mental health. This is a subject close to my heart, and one that is a priority when it comes to my own training. The aim is to help all clients to feel AMAZING in their own skin and to encourage a lifestyle change that is simple, sustainable and enjoyable.
'In a hectic world, let us be your retreat, your escape and your time to re-boot'.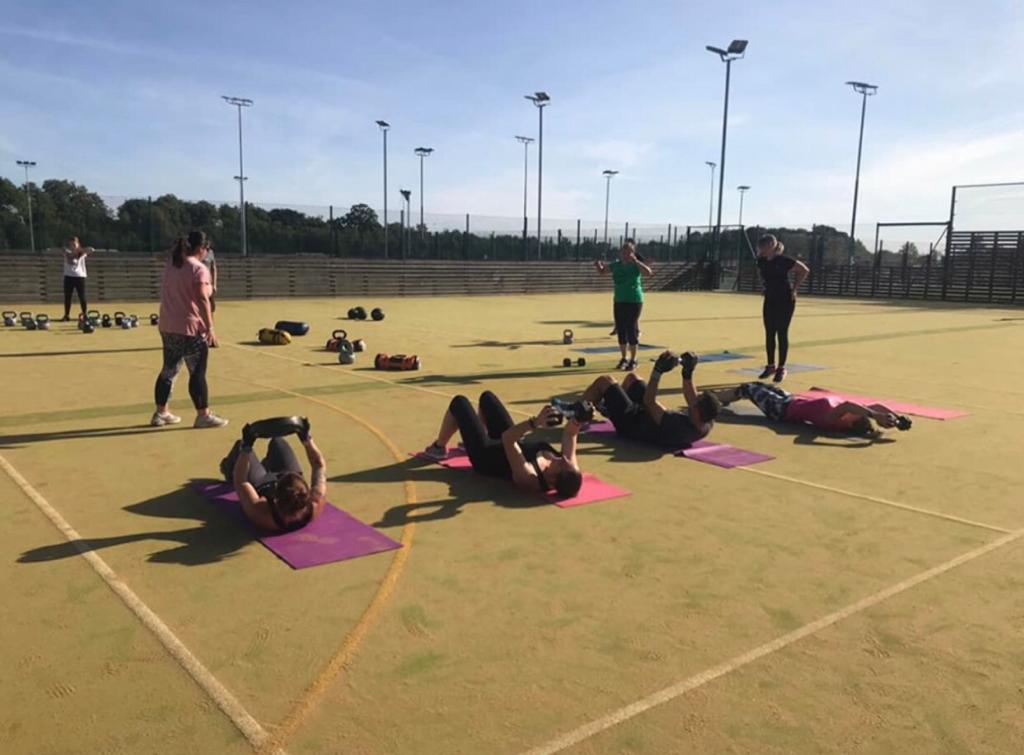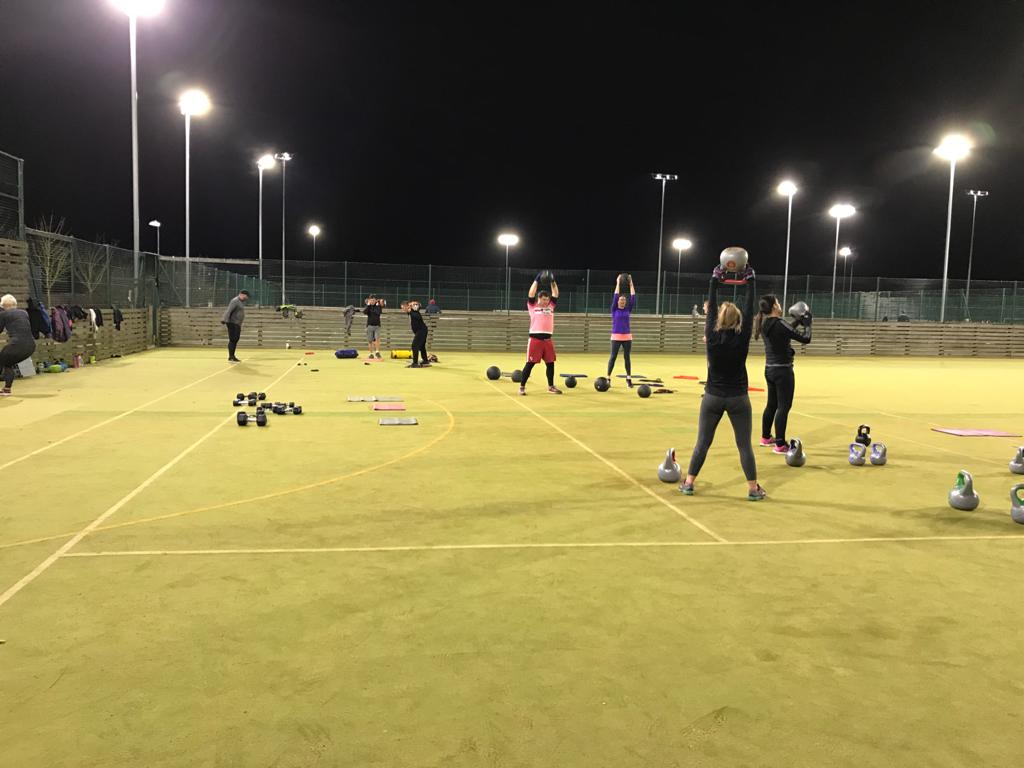 WhatsApp 21 Day Challenge group 
This is a great way to get to know other members, get a bit more activity in your life, and to improve your dedication and mindset to your training. Each month a new challenge is set.
Will you complete the 21 days?
Clients Facebook Group
All clients have the opportunity to get involved in the closed clients group on Facebook. This is a place where you guys can communicate, where information about upcoming social events may be posted, and anything else relevant. It is there to provide a 'team building' experience and a place that we can all communicate with one another. Join this to keep up to date with all that is going on!
The Wellness Group
Wellness – ' The quality or state of being healthy in the body and mind, especially as the result of deliberate effort'.
This closed group is something that you can request to be added to each month. It is there to specifically provide extra support to members that may like to share food diaries, photos, links to helpful websites and pages, and also help with mental wellbeing. 
Information sheets and infographics will be added to the files section, along with any recipes that I come across, that I think you may like to try. 
You may like to just sit back and scroll through this group, or you may be someone that likes to get more involved, either is fine!

WHERE CAN YOU FIND THE BOOTCAMP?
The Bootcamp is located at the MUGA, behind the sport centre in Cambourne:
Everyone Active
Back Lane
Great Cambourne
Cambridge
CB23 6FY
All outdoor sessions run from here, all year round. 
What does this cost?
 -There are three pricing structures:
PLATINUM MEMBERSHIP – £55
This membership gives you unlimited sessions for the whole calendar month, plus up to 30 monthly recipes for breakfasts, side dishes, main courses and desserts. They are all macro counted. Each recipe features a My Fitness Pal barcode so that you can scan your food straight into the app.
This is a great option if you know that you will attend at least two sessions per week, and would like regular inspiration and structure with your nutrition. A monthly membership has shown to encourage accountability due to the upfront payment and wanting to get value for money! This option runs from the 1st to the last day of the month.
Platinum members also receive various bootcamp recipe books, along with the monthly book, giving lots of variety and inspiration. 
ONLINE MEMBERSHIP – £40
This membership gives you unlimited online sessions, from the 1st to the last day of the calendar month. You will have access to over 100 recorded workouts, saved to the log, and each workout has a PDF session plan for you to follow. Three live sessions are delivered each week, which are then added to the log. All sessions can be played back at any time, making it convenient and easy to fit around your lifestyle.
All online clients receive various bootcamp recipe books and are also sent the monthly book, giving lots of variety and inspiration. 
PAY AS YOU GO – £7.50
This option is great if you only want to do the odd session, or aren't ready to commit to the monthly membership. You turn up and pay cash at the session, or you can use the bacs or PayPal option, if that works better for you. 
What times are the bootcamps?
Monday – 12.15pm (online)
Tuesday – 6am and 7pm
Wednesday 12.15pm (online)
Thursday – 6am and 7pm
Friday – 12.15pm (online)
Saturday 9.00am
All sessions are 45 minutes and include a structured warm up and stretch at the end of the workout. The sessions are planned to provide you with a full body workout, including both cardio and strength exercises, and all levels of experience will be catered for. 
What do I need from you? – that's simple!
1- Turn up
2- Do YOUR best
3- Be consistent
4- Have fun!
This is a TEAM effort. If it's support you are looking for, you have found your answer. 
WHAT ELSE IS ON OFFER?
WhatsApp 21 Day Challenge group
Clients Facebook Group

The Wellness Group

Doing the bootcamps with Beccy has made me fall in love with exercise and working out and made me feel both mentally and physically fitter. Beccy creates a supportive area where you want to push yourself but you also have fun at the same time. The sessions are always varied and Beccy will listen to everyone's needs.
Not being a massive fan of gyms, and being the wrong side of 40, in April 2019 I joined Beccy's Bootcamp with the aim of improving my fitness and drawn to the idea of the HIIT training format.
A year on and I'm totally hooked. I certainly feel fitter and stronger, but also I sleep better and feel considerably more energised. The sessions are always challenging but massively rewarding. I choose to attend the 6:00 am sessions so my exercise is done before I go to work, and without fail on Bootcamp days I feel amazing.
Beccy's certainly knows her stuff, she practices what she preaches and leads the sessions by example. Amazingly she knows the needs and preferences of each Bootcamp member and adapts exercises accordingly, at the same time driving us to maximise the time we have together by pushing us to move to the next level. It's genuinely like having a personal trainer, with the added benefit of working in a group.
If you're looking to get fit, make some friends and enjoy exercise that makes a real difference, look no further.
Team James Bootcamp is fantastic and Beccy's commitment and support certainly motivate me to get up early to join her fun and friendly bootcamps. Her bootcamps have definitely improved not only my fitness but also my overall health as Beccy goes out of her way to support every aspect of fitness, health and wellbeing. I am so glad I made the move to Team James as Beccy is not only a great fitness instructor but also a great friend.
For anyone that this thinking of joining Bootcamp my advice is DO IT!! But don't just join any bootcamp join Team James bootcamp, the reason I say this is Beccy is an amazing trainer. I have always suffered with my back and so I was nervous about joining a group exercise session but Beccy works tirelessly to ensure everyone knows exactly how to do every exercise properly, and with maximum impact.
Everyone at the bootcamp supports each other, and Beccy makes sure the sessions are fun and different each time. I would recommend joining and I have done more than I ever thought possible with my training!
Session Times
Monday – 12.15pm
Tuesday – 6am and 7pm
Wednesday 12.15pm
Thursday – 6am and 7pm
Friday – 12.15pm
Saturday – 9.00am
Sunday – Rest Day!